Results from The Fall Feathered Classic
Results from The Fall Feathered Classic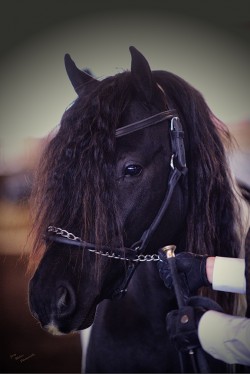 Stillwater Farm was well represented at the Fall Feathered Horse Classic held this year in Perry, GA October 9-10 during the Georgia State Fair. Our clients, Richard and Wendy Dean, brought three of their horses that they purchased from us; SWF Rosed are Red Violets are Blue "Violet", SWF Traveler "Embar", and D'Jango Jazz. We took six horses also; SWF He Blue Me Kisses " Kisses", SWF Tia's Blue Diva "Diva", SWF He Blue My Mind "Bruiser", V. V. Rubaiyat "Ruby", V. V. Deja Blue "DJ", and Aramis.
All of the horses did great especially the babies. Violet took first in her class and first in the GVHS Yearling Futurity Class. She also managed to get a 5th out of the largest class of the show; Dressage Suitability in Hand. Not bad for Summer Rose's first filly! Diva took second in her class and second in the GVHS Futurity Class. Bruiser took first in his class and first in the GVHS Futurity Class. Kisses took first in the GVHS Futurity Class.
Ruby scored in the high 60's in her Dressage Tests and was absolutely fabulous in both English Pleasure WT and Westerm Pleasure WT. Not sure why the judge didn't place her higher. We thought she was dead on for both classes. Regardless of her placing I think it was two of her best performance classes.
DJ was perfect at the Vanner Fair in Canada mid September. But, at Perry DJ was not at his best and it was probably our fault. We had so many horses in the halter classes that we really did not get him warmed up properly for his Performance Classes. He took second and Amanda Muir on her "Sundance" took a well deserved First for her lovely rides in the GVHS Futurity. Congrats Amanda!
This was the first time off the farm for Aramis and we were prepared to go with the flow. He could be completely overwhelmed with all the goings on at the show and freeze or he could behave nicely or he could act like a young stud in mare heaven He chose the latter and that decided his show schedule - nada! He managed to show off. But, not in the show ring! We plan on working his big apple butt this winter and have him ready for the 2014 show season. He has such talent and incredible movement. We can't wait to show him off.
Daisy Fouts, our trainer, and Garrett Fowler, our stable hand did a great job of getting all the horses ready for the show and maintaining order once we were there! Thanks to Amanda Connerton for her help during the show.
Overall it was a well attended show. The weather was great and we got to use the "new" horse barn at the fairgrounds. Too bad we can't use the big indoor arena. Had to buy a new truck while we were there. Usually I buy horses. This time is was horses of a different kind! Love our new Tundra farm truck. The old Ford was just worn out.
Pictures are ordered from the show photographer and we will post them once we get our downloads. Thanks for all the good wishes and the support!