Welcome to Stillwater Farm
Stillwater Farm is a small Gypsy Vanner breeding farm located on 50 beautiful acres near Cashiers in the mountains of western North Carolina. Our focus is on commitment to quality not quantity; client satisfaction is paramount to our success.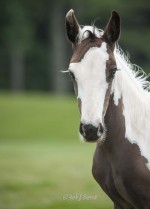 More News
News archive
Gypsy Vanner Essentials
Learn more about the breed and find tips on what to look for when purchasing a Gypsy Vanner horse.
Latest Tweet